Translate your Contentful content with ease. Setup integration once, define your localization workflow and spend less time managing translations.
Contentful offers a headless content management system that helps organizations deliver content across channels.
Content translation.
Manual content synchronization before and after translation.
WYSIWYG file preview for translators.
Quick sync and translation of even minor content updates, like a new sentence or a changed word.
After installing the application, you will find it in your project Integrations section.
Follow the instructions on the screen to connect your Contentful account.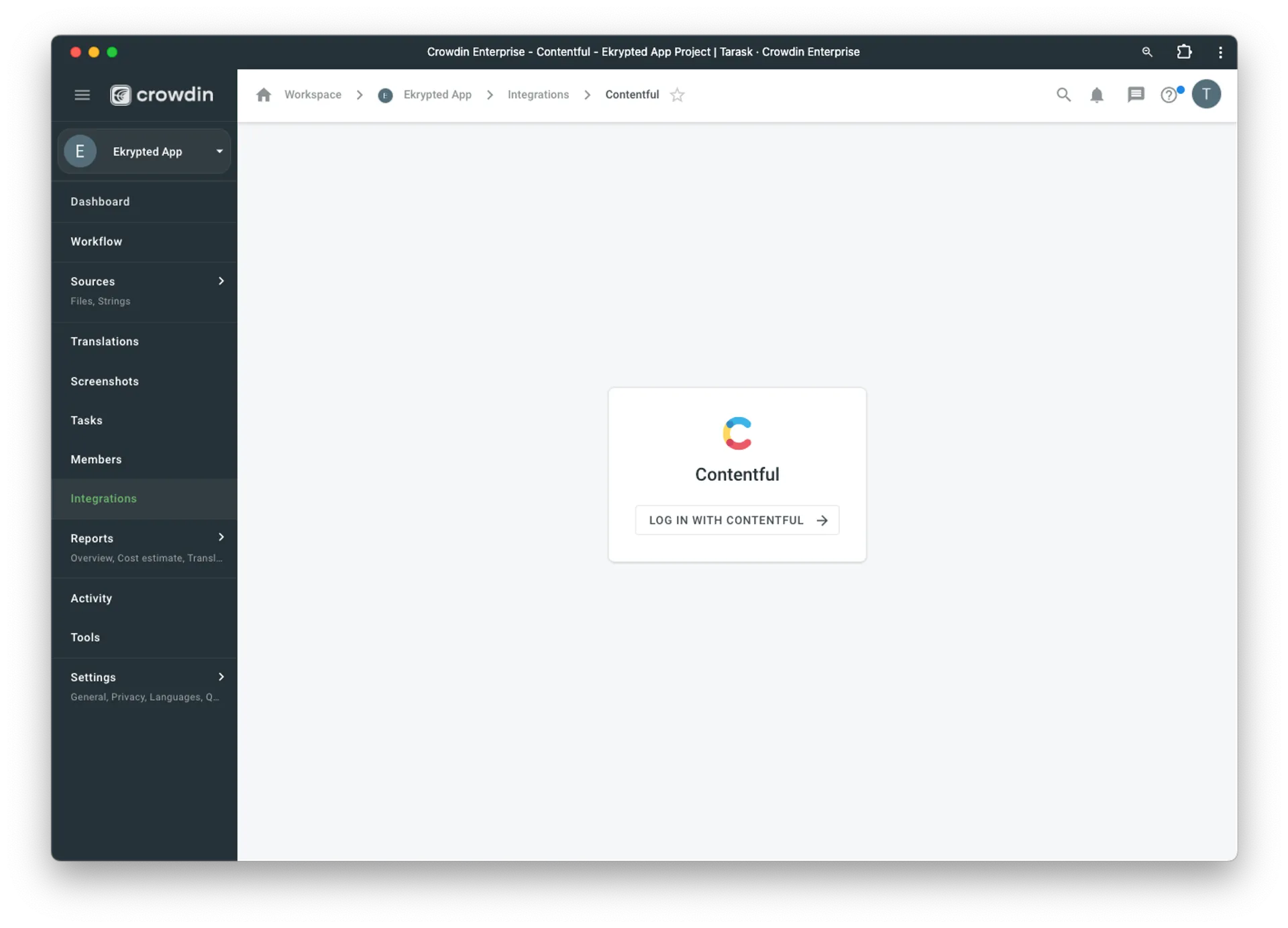 To import content for translation from Contentful, follow these steps:
Open the Contentful integration.
In the Contentful section (right panel), select the files that should be translated.
Click Sync.
To export translations to Contentful, follow these steps:
Open the Contentful integration.
In the left section, select the files that will be synced to Contentful.
Click Sync to Contentful.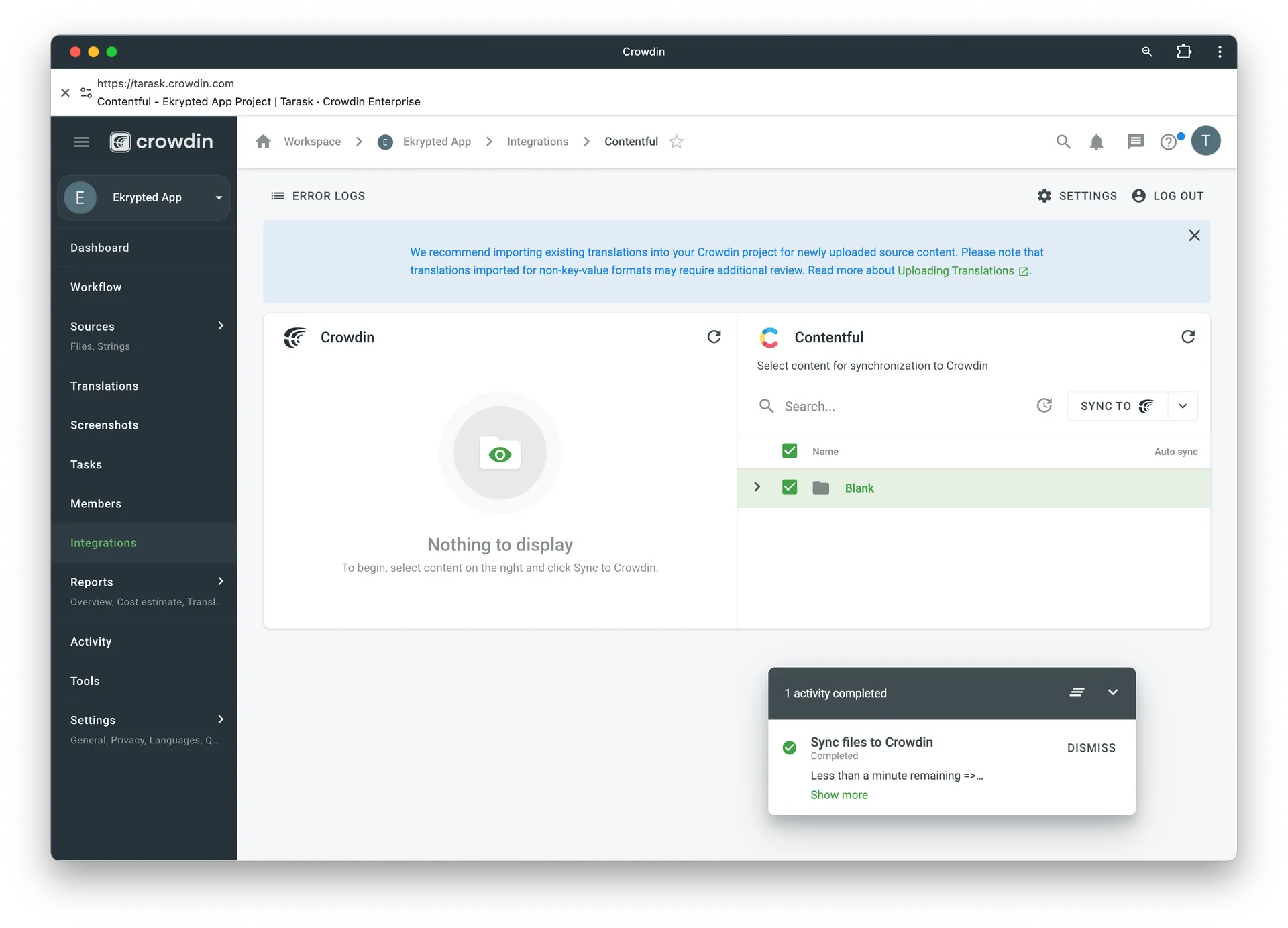 Configure the auto synchronization in Settings:
You can import existing translations.
Enable auto-sync for selected entry types from Contentful to Crowdin.
Select the webhook action type that triggers the file export and the status of the files after the translation update.
Enable auto-sync translations for selected entry types from Crowdin to Contentful.
Crowdin has a native Contentful app that would allow you to see real-time translation progress in the right panel of your editor while editing Contentful entries. It will also provide a direct link to quickly order translations for your entries via Crowdin.