Requirements: An Intento subscription might be required.
With Intento MT Hub for Crowdin, you will get the best possible translation using the potential of over 40 machine translation providers such as Google Cloud AutoML, Amazon Translate, ModernMT, Baidu Translate, and many more.

You can access more than 10 providers right away via Intento with a single agreement and account and more than 40 providers with your own credentials.

This app allows you to benefit from the Intento MT Hub magic in your translation workflows.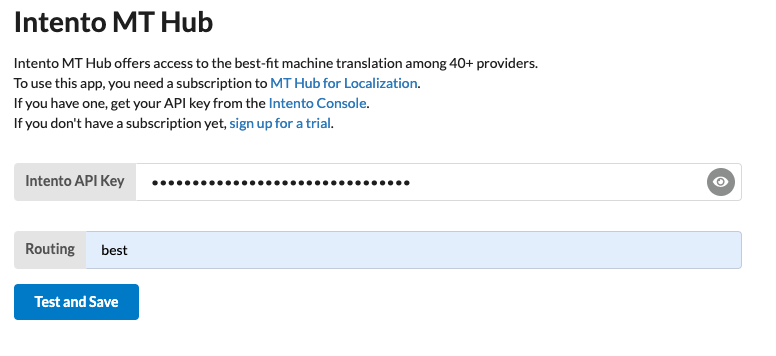 Intento Console gives you complete transparency on machine translation usage and analytics.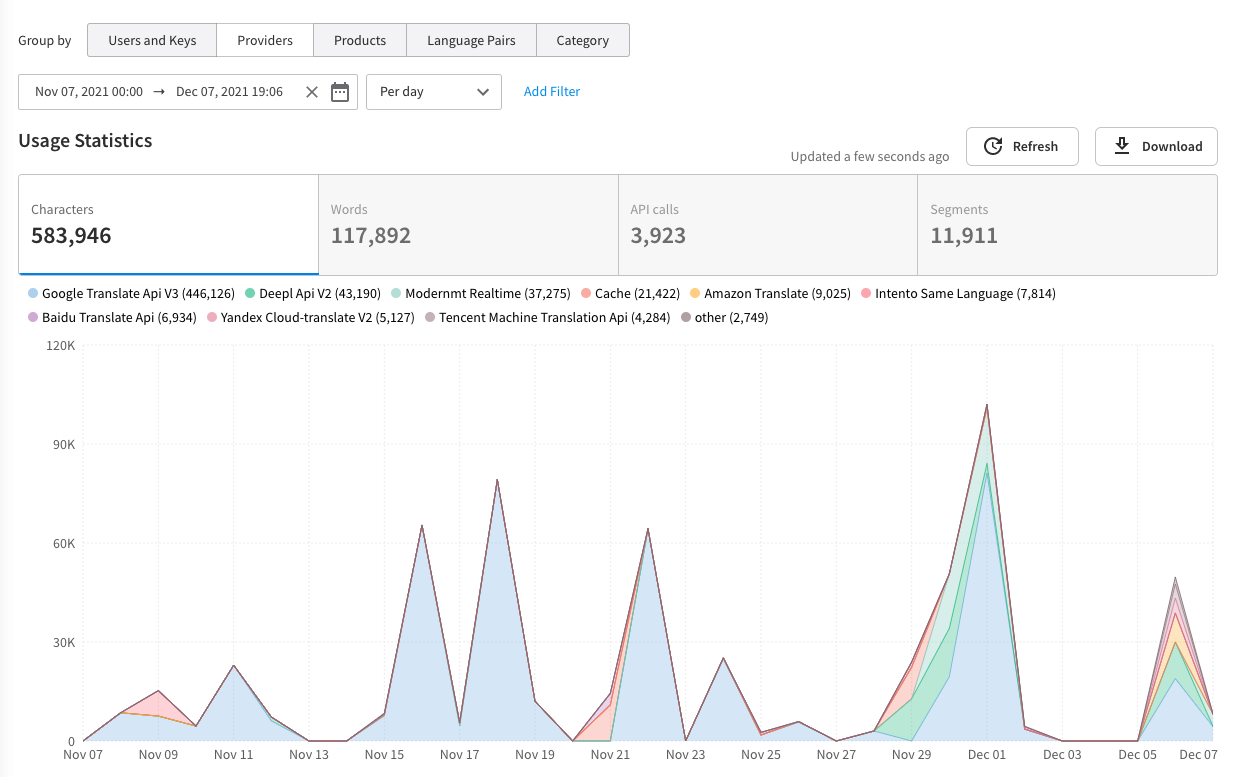 To connect Intento with your project in Crowdin Enterprise, please follow these steps:
Go to the Marketplace tab > open the

Intento MT Hub app >

click Install.

Select the users who will be able to use the app and the projects where it will be available.

Once it's installed, you'll see Intento as a separate tab in the left-menu bar in your organization.